What is it?
An interactive dance experience paired with a live VJ who paints an ever-growing party collage of the audience throughout the night.
Okay, but what is it?
Maybe the videos below will help explain...
And how does it work?
Using our 3D camera system and capture booth, we grab five seconds of dynamic GIF madness. No greenscreens, no special lighting. The GIF is immediately sent to the VJ who manipulates the movements for each dancer while placing them in the ever-growing digital dance collage. This is projected larger-than-life for the captivated audience. Immediately, participants find themselves in the mix, and reach for their phones to capture this unique moment as part of this dance spectacle.
What types of events do you do?
We've done raves, music festivals, brand activations, concerts, award shows, bar mitzvahs, art shows, and private parties. Because every visual element (GIFs, overlays, backgrounds) can be customzied for each event, and the spotlight remains on the guests, GIF Dance Party has appealed to a range of audiences, brands, and events.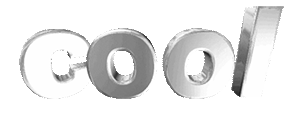 clients we have worked with:








Who made this?
GIF Dance Party was created by
Fuzzy Wobble
, first as a viral website. Later, it was made into an IRL party installation. Over time it had adapted and evolved with the help of the amazing coding team: Matt Felsen, Joe Saavedra, Wes Thomas, Neil Brown, Matthew Griffis, David Goligorsky, Gabriel Gianordoli.